Qaumi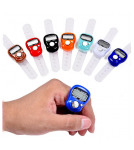 Digital Finger Counter/Tasbeeh. Prayer Beads for Muslim to make zikr for ALLAH. Also could be used f..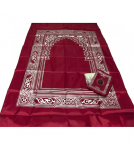 Pocket Prayer Mat with Compass. With Pocket Sized Carry Bag/Cover. Ideal for Traveling all over the ..
৳ 250.00
Ex Tax: ৳ 250.00
Black Seed Oil (কালোজিরার তৈল) 50ML. is an oil that is extracted from the seeds of black cumin,..
৳ 110.00
Ex Tax: ৳ 110.00