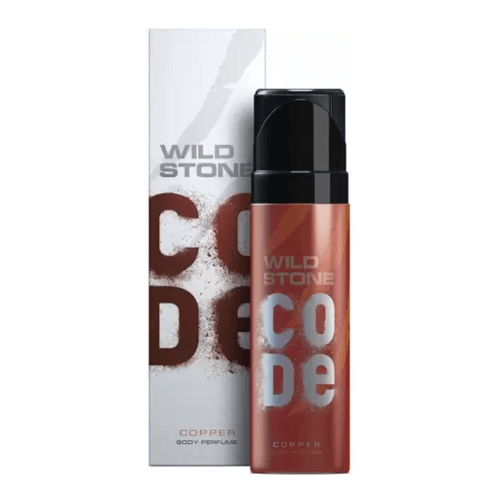 Wild Stone Code Copper Body Perfume Spray 120ml
Price:

৳ 380.00

Ex Tax: ৳ 380.00
Wild Stone Code Copper Body Perfume Spray. Very pleasant smell and long lasting Deodorant, Iconic fragrance for men. The citrusy notes of lemon and pineapple with woody hints of armoise make Copper a force to reckon with. Contains zero gas, only perfume. Designed by Master Perfumers in France. Gift the loved ones with the pure fragrance of love.
Fragrance Notes:
Top notes: Lemon , Sage, Calamansi
Heart Notes: Cinnamon, Black Cardamom, Tolu Balsam
Base notes: Patchouli, Black Amber, Rosewood, Ebony
Best Suited For: Party, Casual / Evening Outs / Day long Outing or Long Drive, Gym / Sport
Specification
Type: Deodorant Spray
Capacity: 120ml
No-Gas Deodorant
Write a review
Your Name:
Your Review:
Note: HTML is not translated!
Rating: Bad Good
Enter the code in the box below: