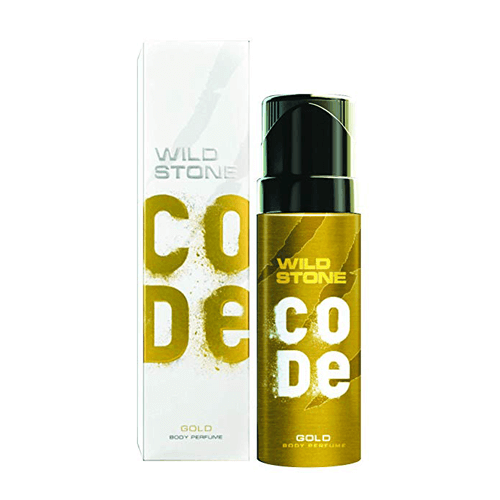 Wild Stone Code Gold Body Perfume Spray 120ml
Price:

৳ 380.00

Ex Tax: ৳ 380.00
Wild Stone Code Gold Body Perfume Spray. Very pleasant smell and long lasting Deodorant, Iconic fragrance for men. Let the rich Gold fragrance exude an aristocratic aroma that is stitched together with fresh spicy notes of moss and musk. Designed by Master Perfumers in France with fragrance that exudes class and confidence. Gift the loved ones with the pure fragrance of love.
Fragrance Notes:
Top notes: Aromatic Fresh Spicy, Green, Mandarin
Heart Notes: Green Fresh , Patchouli , Fruity
Base notes: Sandalwood , Musky
Best Suited For: With Special One, Office / Casual / Daily wear, Party
Specification
Type: Deodorant Spray
Capacity: 120ml
No-Gas Deodorant
Write a review
Your Name:
Your Review:
Note: HTML is not translated!
Rating: Bad Good
Enter the code in the box below: