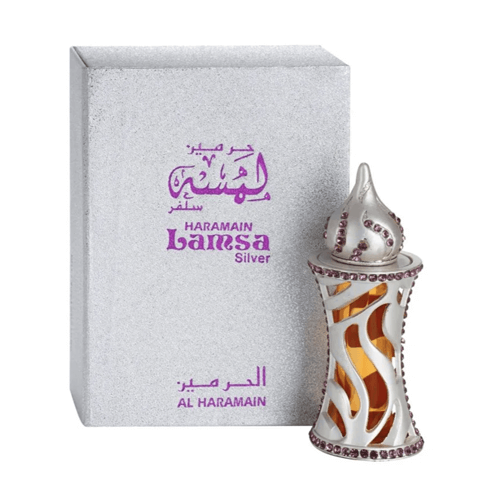 Al Haramain Lamsa Silver
Price:

৳ 1,800.00

Ex Tax: ৳ 1,800.00
Haramain Lamsa Silver by Al Haramain Perfumes Highly Concentrated, 100% Original & Alcohol Free, Long Lasting Elegant Fragrance. Comes with a great scent and the perfection of a well balanced oil that will cater for all the needs of the user who wants more than what the ordinary user needs with life. Recommended for Men and Women (Unisex). Gift the loved ones with the pure fragrance of love.
Fragrance Notes:
Top note: Ylang Ylang, Jasmine
Middle note: Cyclamen, Rosewood
Base note: Musk, Cedarwood, Sandalwood
Specification
Type: Perfume Oil
Capacity: 12ml
100% Alocol Free (Attar)
Write a review
Your Name:
Your Review:
Note: HTML is not translated!
Rating: Bad Good
Enter the code in the box below: